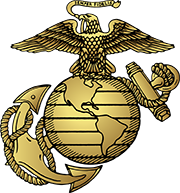 Tennessee Shooting Condolences
Added July 24, 2015

One week ago, on Thursday, July 16, four Marines and one Sailor were tragically killed by a gunman in Chattanooga, Tennessee. We would like to take this opportunity to offer our most heartfelt condolences to the families, friends, and loved ones of these fallen American heroes. Their sacrifices will never be forgotten as their memories and legacies live on.
The Marines killed were Gunnery Sergeant Thomas Sullivan of Hampden, Massachusetts, Lance Corporal Squire K. Wells of Marietta, Georgia, Staff Sergeant David Wyatt of Russellville, Arkansas, and Sergeant Carson Holmquist of Gantsburg, Wisconsin. The Sailor killed was Petty Officer Randall Smith of Paulding, Ohio.
If you would like to post your condolences to the families of the fallen, you may do so by clicking here to post on our Facebook page or by clicking here to post on the Marine Family Network.